British Rail Class 47 Fine Scale 0 Gauge RTR Model Diesel-Electric Locomotive 7V30
Produced by Danish company Heljan and in line other model railway companies the models are manufactured in China. British Outline now forms the biggest part of the Heljan business. Painted in two tone green livery with small yellow warning panels.
<![if !vml]>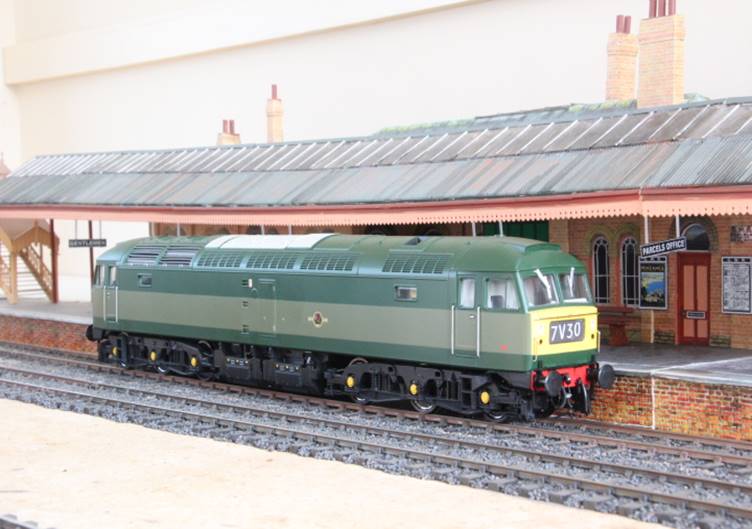 <![endif]>
Designed for passenger as well as freight services as a true workhorse of the BR network. A total of 512 Class 47 locomotives Co-Co configuration were built with the original objective of removing steam engines from Britain's railways and some saw regular service well into the 2000's. They were produced at the British Rail Crewe Works between 1962 – 1968 The locomotive weighed 125 tons, were 63 ft 7in long. It had 3ft 9in driving wheels and the tractive effort varied for the class from 55,000 lbf to 60,000 lbf.  With a power outputs up to 2750hp. Primarily using a Sulzer 12LDA28C it could reach speeds up to 90mph. Fuel capacity 850 imp gal.