London & North-Western Railway and London, Midland & Scottish Railway "Watford" Fine Scale 0 Gauge 0-6-2 Tank Locomotive- No 46912 
The model was hand built using a nickel silver etched kit as the basis of construction and professionally painted.
<![if !vml]>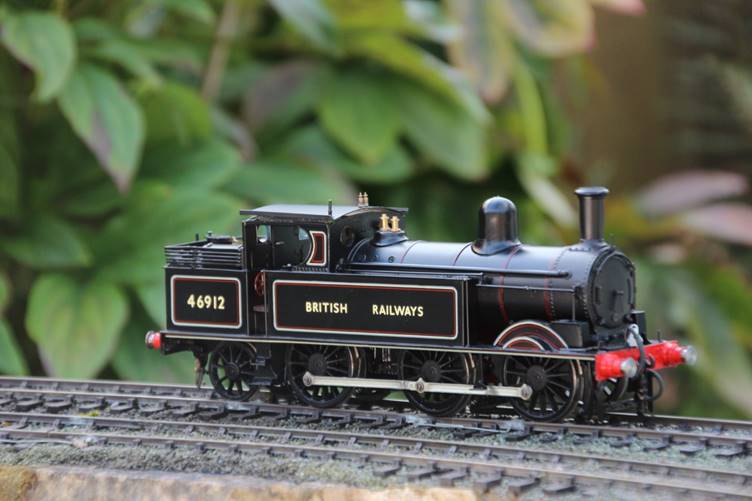 <![endif]>
Eighty of these locomotives, a side tank version of the LNWR's "cauliflower" class 0-6-0 tender locomotive. They were designed by F W Webb and introduced in 1898. They had all the latest Webb refinements of the time: steel buffer beams (instead of wood), metal brake blocks and carriage heating equipment. Driving wheels were 5ft 2in in diameter, the cylinders 18in in diameter with a 24inch stroke; and the boiler pressure was 150 psi. The Watford Tanks were introduced primarily to haul commuter trains on the Watford- Euston service. 46912 ended her days in 1953 as the carriage pilot locomotive at Birmingham (New Street) station.